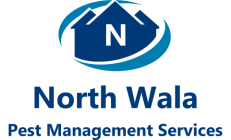 North Wala Pest Management Services
The termite piping systems become the best unit for treating the area under the concrete slabs or flooring. That said, it becomes an effective way for the Anti termite control pipe treatment .
Termite control . Prevents termite entry from ground level. 10 Years Experience. Worldwide Approved. Termite piping experts. Govt. Accredited Company.
The piping system is a very cost-effective method for anti – best termite piping in Uttrakhand Haldwani. This is a latest technology and can be installed before the flooring. We hereby introduce ourselves as pioneer in anti-termite Piping treatment with a unique method of laying 16 mm Porous Pipe network which is incorporated at the Pre-construction or renovation stage. This Pipe is laid in a unique network of loop format that covers not only the perimeter but also the center of the floor, thus giving a batter protection. As we are injecting chemical through this network it reaches at all key entry points of termite and creates a uniform barrier.
Read More ...